EEG and the prediction of learning ability


Learning and memory are correlated with the EEG and event-related potentials (ERPs). The study investigated whether EEG activity recorded during the early stages of task learning predicts performance ability after training.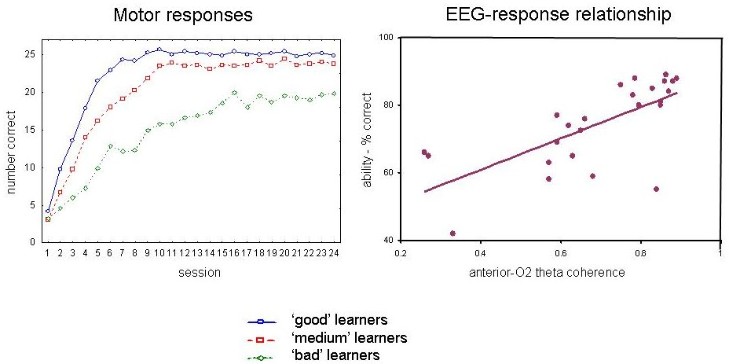 Frontal theta was positively correlated with learning ability, and likely reflected enhanced focussed attention. The study suggested that the EEG can be used to predict an individual's ability to learn a visuo-motor task.

Copyright © 2014 BioSigma Ltd.
BioSigma Ltd is Registered in England - Company No: 7635669
Registered address: Woodview, Stapley Lane, Ropley, Alresford, Hampshire SO24 0EL