Experience and qualifications


BioSigma Ltd's owner and principal consultant is Dr Nicky Wright who has over 20 years experience of conducting research and providing statistical consultancy within organisations.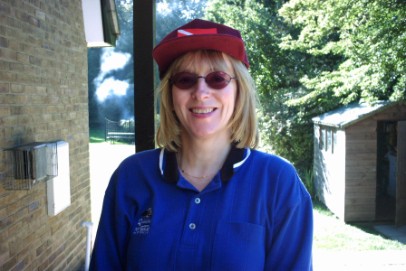 For much of her career Nicky has worked at the Royal Air Force Institute of Aviation Medicine and later at the Defence Evaluation and Research Establishment (DERA) and QinetiQ, conducting research in the area of human performance, sleep and the effects of pharmaceutical drugs.
Nicky is now an independent consultant. As well as providing statistical services, she is a lecturer and tutor in statistics at the Open University and provides coaching in statistics to individual students.
Qualifications
PhD in Cognitive Neurophysiology, Open University
MSc Applied Statistics, University of Reading
MSc (by research) Biophysics, University of Dundee
BSc Physics, University of London
Professional Affiliations
Fellow of the Royal Statistical Society
Chartered Psychologist
Member of the Cognitive Neuroscience Society
Member of the British Psychological Society
Member of the Royal Society of Medicine

"Nicky gave me invaluable help with my quantitative research project for my organisational psychology MSc at Birkbeck last summer. I had completed my research and entered the data into SPSS, but was feeling overwhelmed by the analysis. Nicky checked my data entry, then helped me to choose the most appropriate statistical tests and guided me through the interpretation of the results. I have a fairly superficial understanding of the discipline of statistics and Nicky's wonderful, calm way of communicating did wonders for my confidence. And, in retrospect, I actually enjoyed the experience!"

Zena Everett, Executive Coach, www.second-careers.co.uk
Copyright © 2019 BioSigma Ltd.
BioSigma Ltd is Registered in England - Company No: 7635669
Registered address: Woodview, Stapley Lane, Ropley, Alresford, Hampshire SO24 0EL